Main Features
Regular Reminders in the Notification Area
Adjustable LED Color, Sound or Vibration
Open up a Web Page or App via any Reminder
Screenshots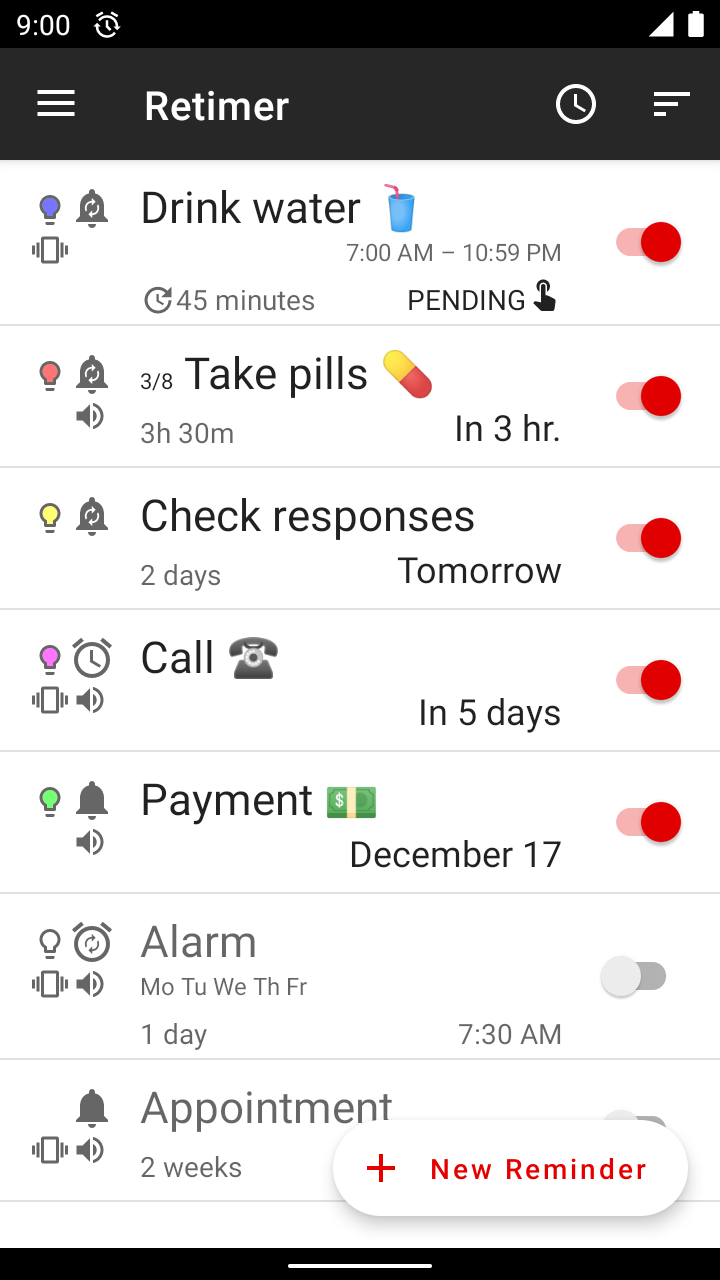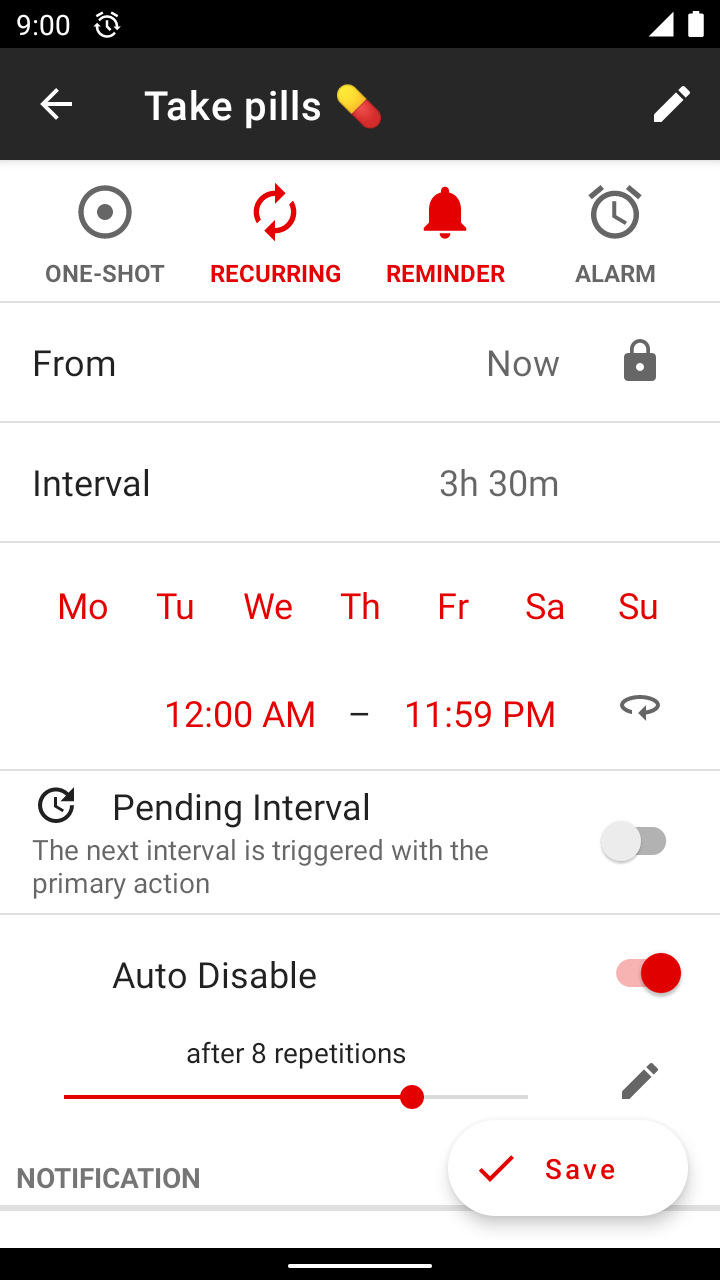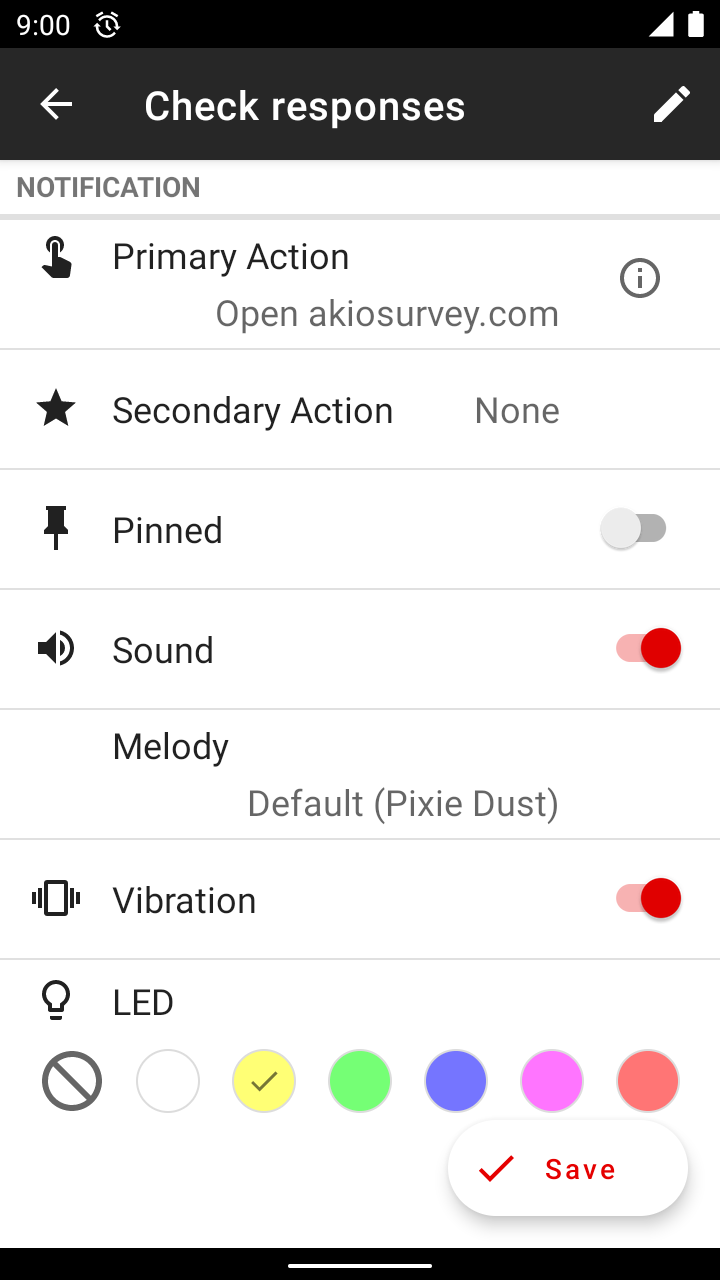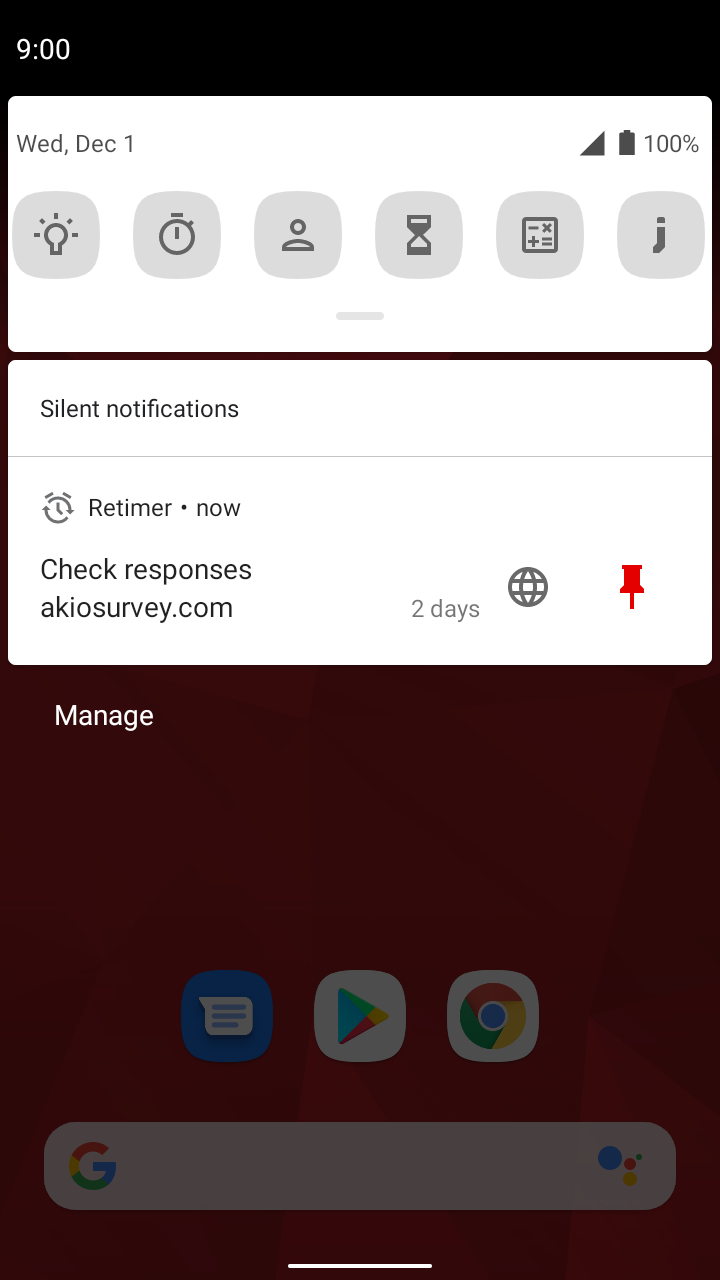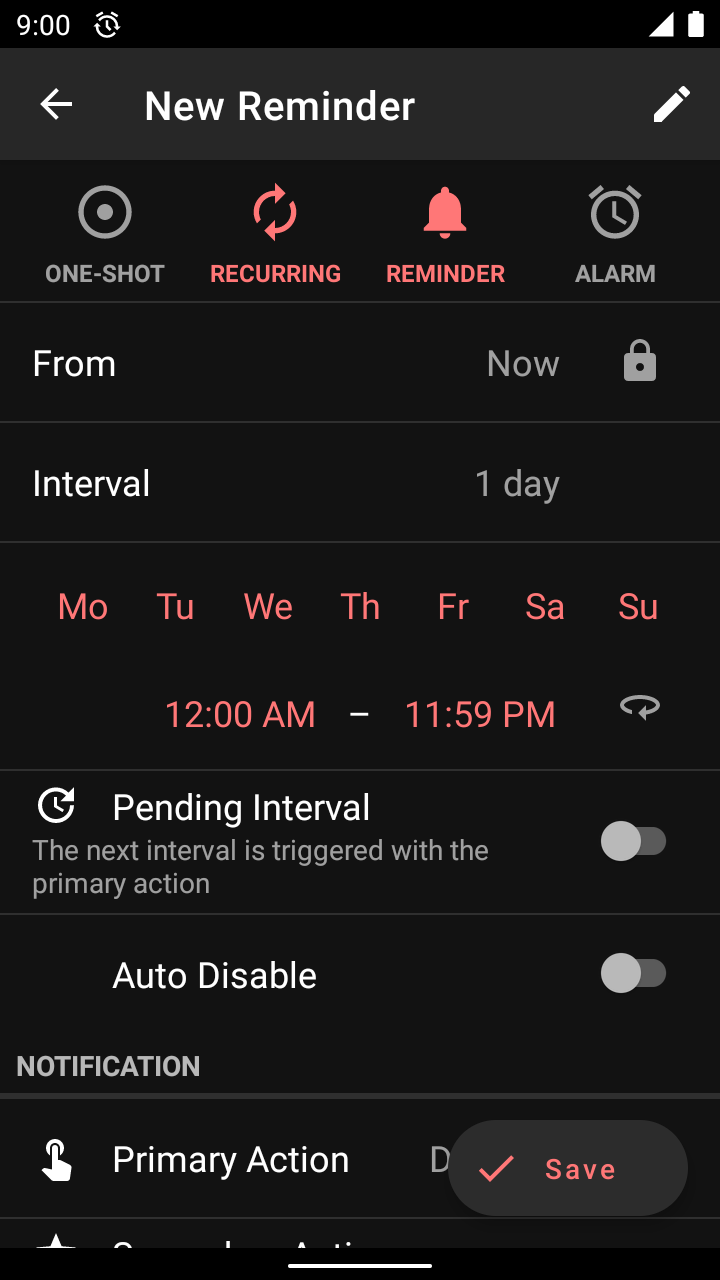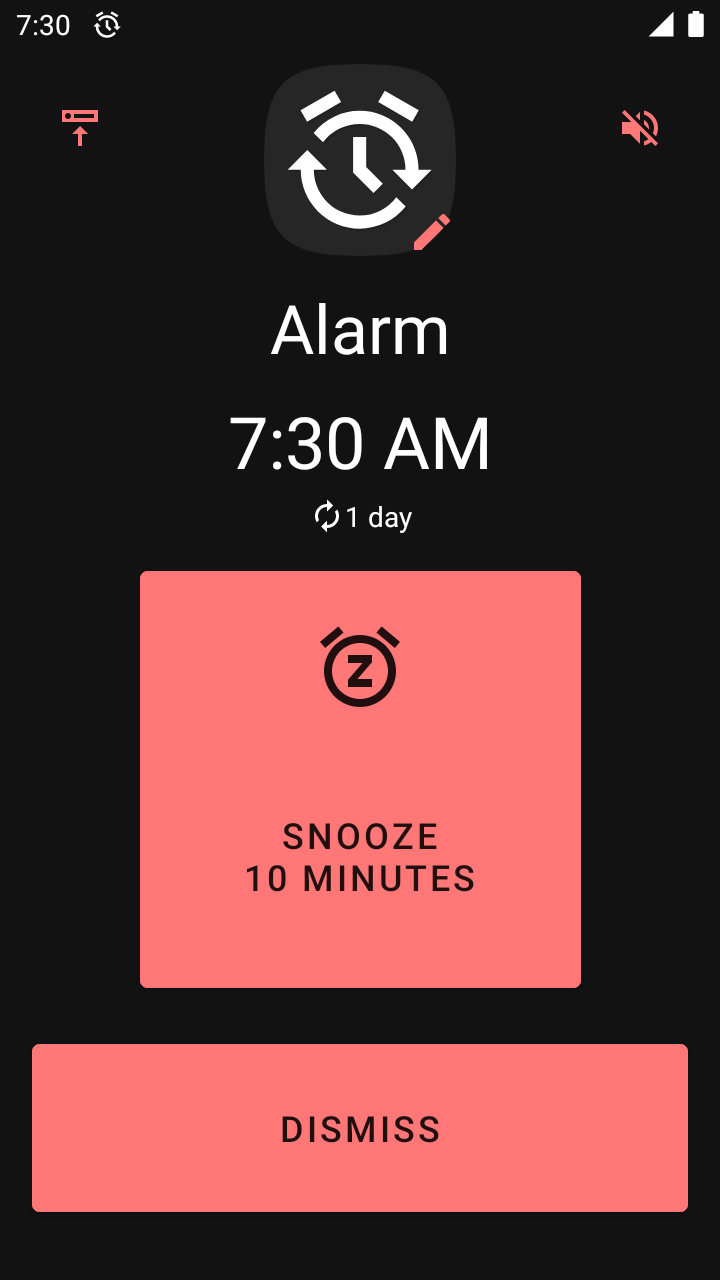 About
Are you performing a wide range of repetitive tasks and want to have a better way of managing them? Then the Retimer tool is for you! This is a one of a kind reminder and alarm application that will keep track of all your tasks. When the time comes and you need to complete a task, the Retimer will just send a notification right away.
Why should you use Retimer? This tool makes your life a whole lot easier, since you will always be notified when you need to complete any task. Do you need to water your flowers or maybe you have to perform a payment? All you need to do is to add this task into Retimer and then you will receive a notification when necessary.
Retimer does even more than that. It also helps you create a recurring reminder or one-off reminders if you want. You can even skip selected tasks or modify the LED colors for notifications. If you want to focus on a specific task, you can pin it on the notification drawer.
One thing is certain, Retimer is a lightweight, yet extremely impressive reminder and alarm app that you want to try out right away. If you always wanted to stay organized and track your day to day tasks, just download Retimer now and you will not be disappointed!
---
Help improve Retimer! Please fill in this quick survey: